JOURNAL REPORT
#02
Liberaiders® Director Mei Yong Interview
Liberaiders®︎ Director
Mei Yong
梅 咏
He was born in 1967, and raised in Beijing. In his earlier 20s, he decided to move to Japan. He has traveled around the world and worked with lots of young artists, designers both in Japan and America when the 90's street fashion was created. He has continued to take pictures with his camera used daily. Of course, the BGM of his life is rock and roll.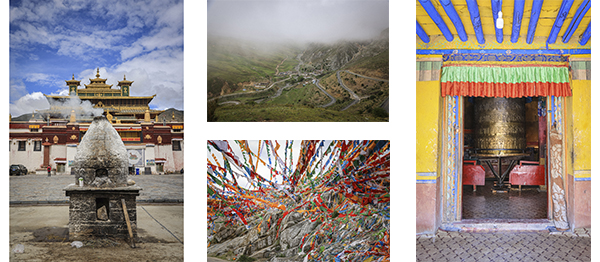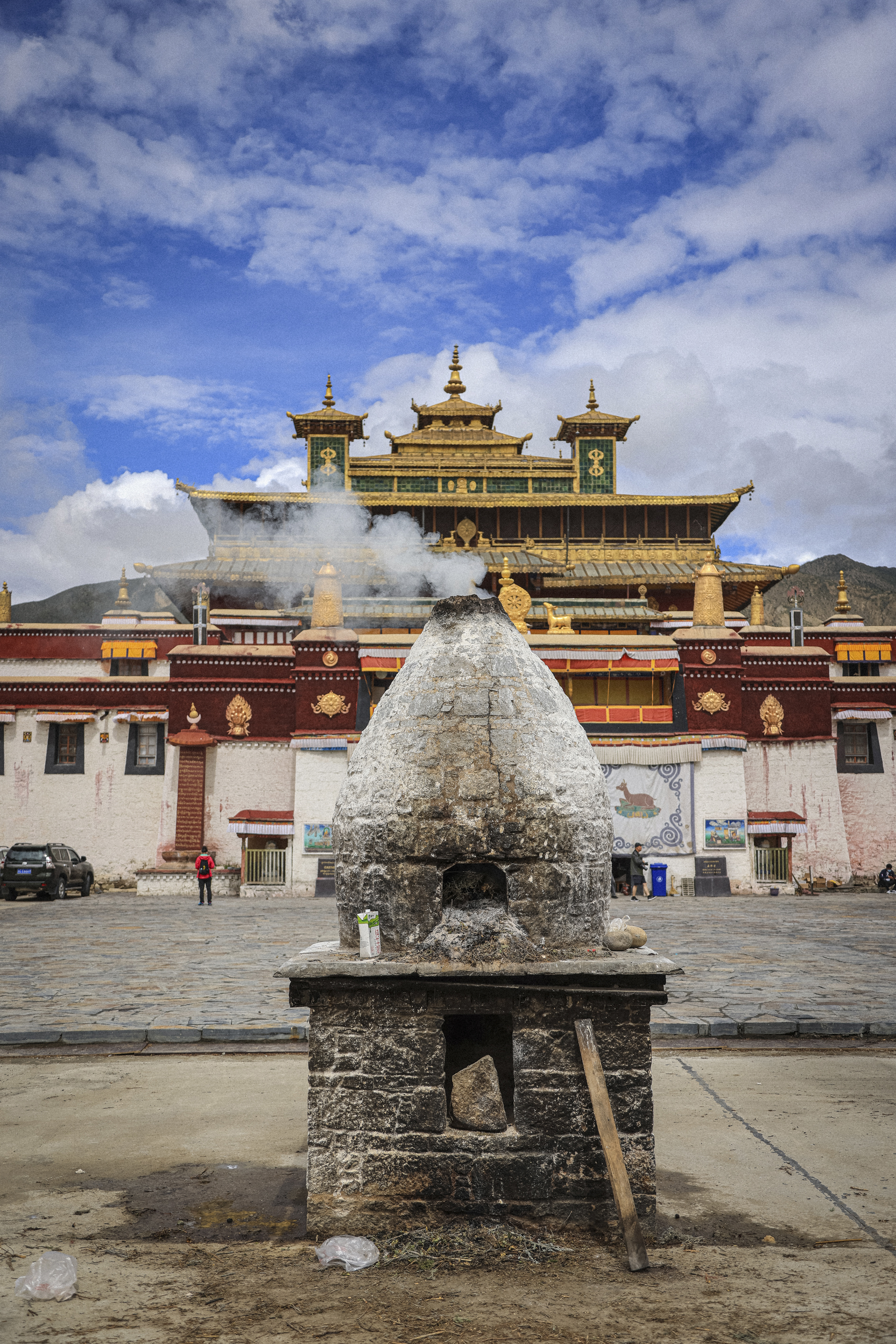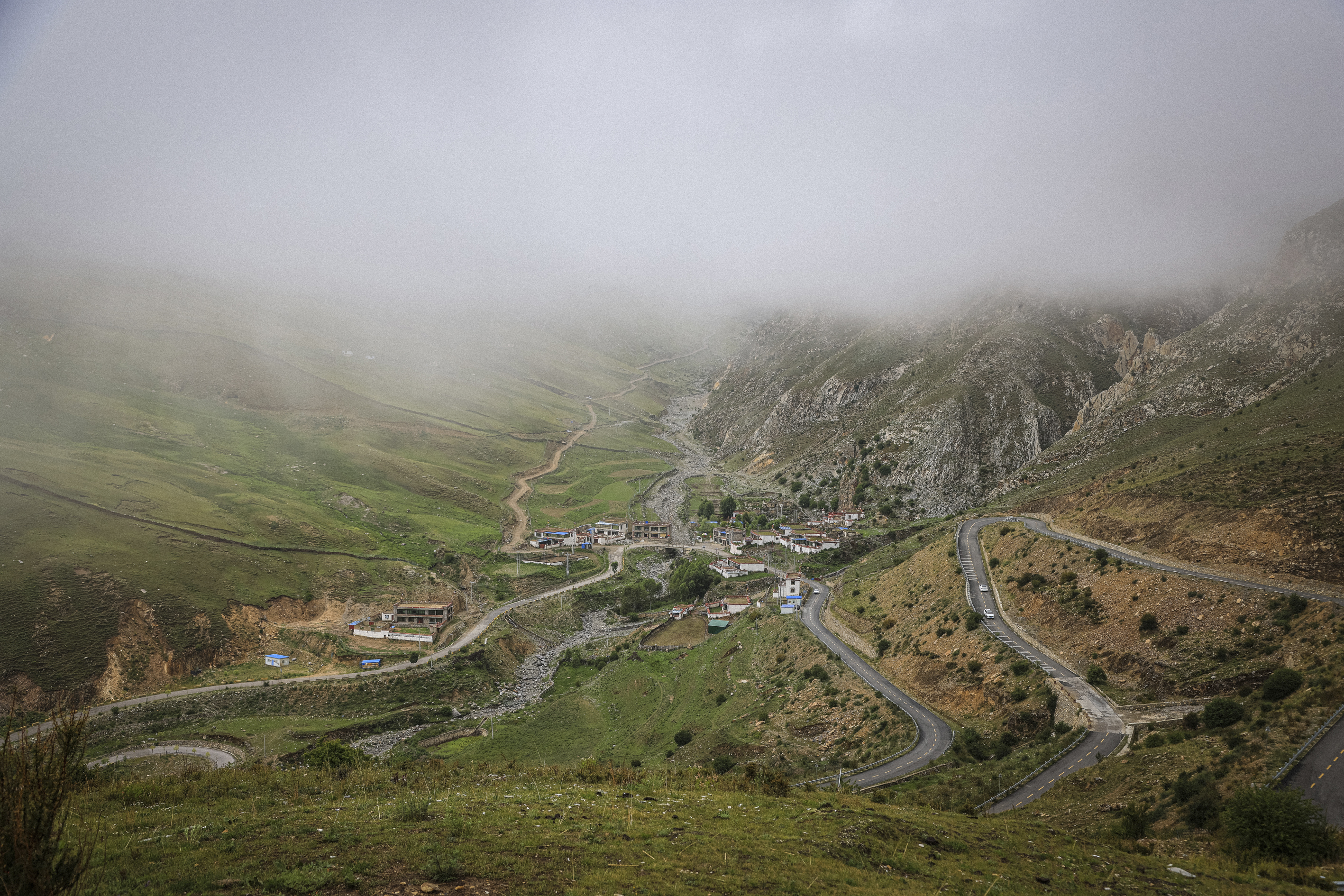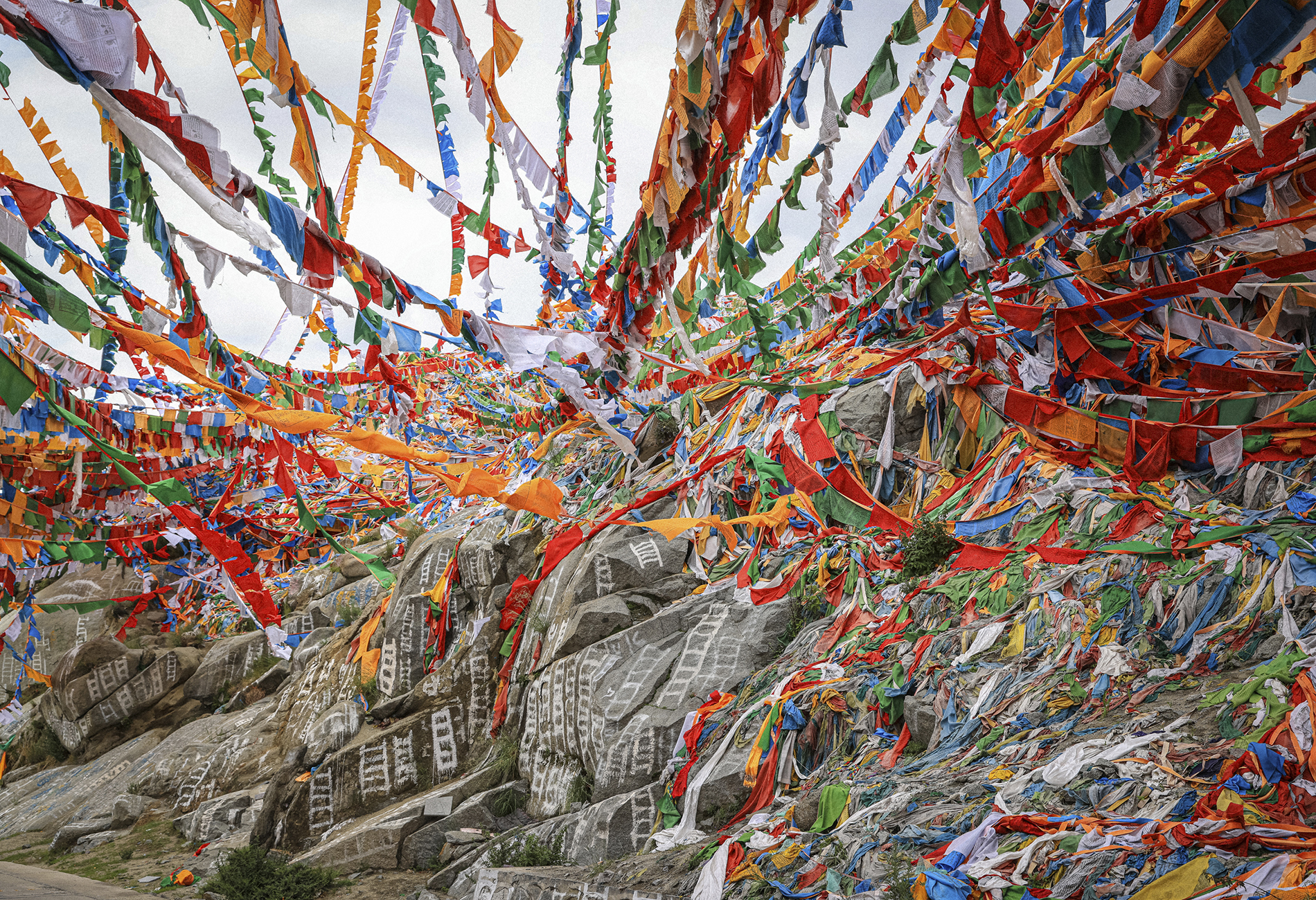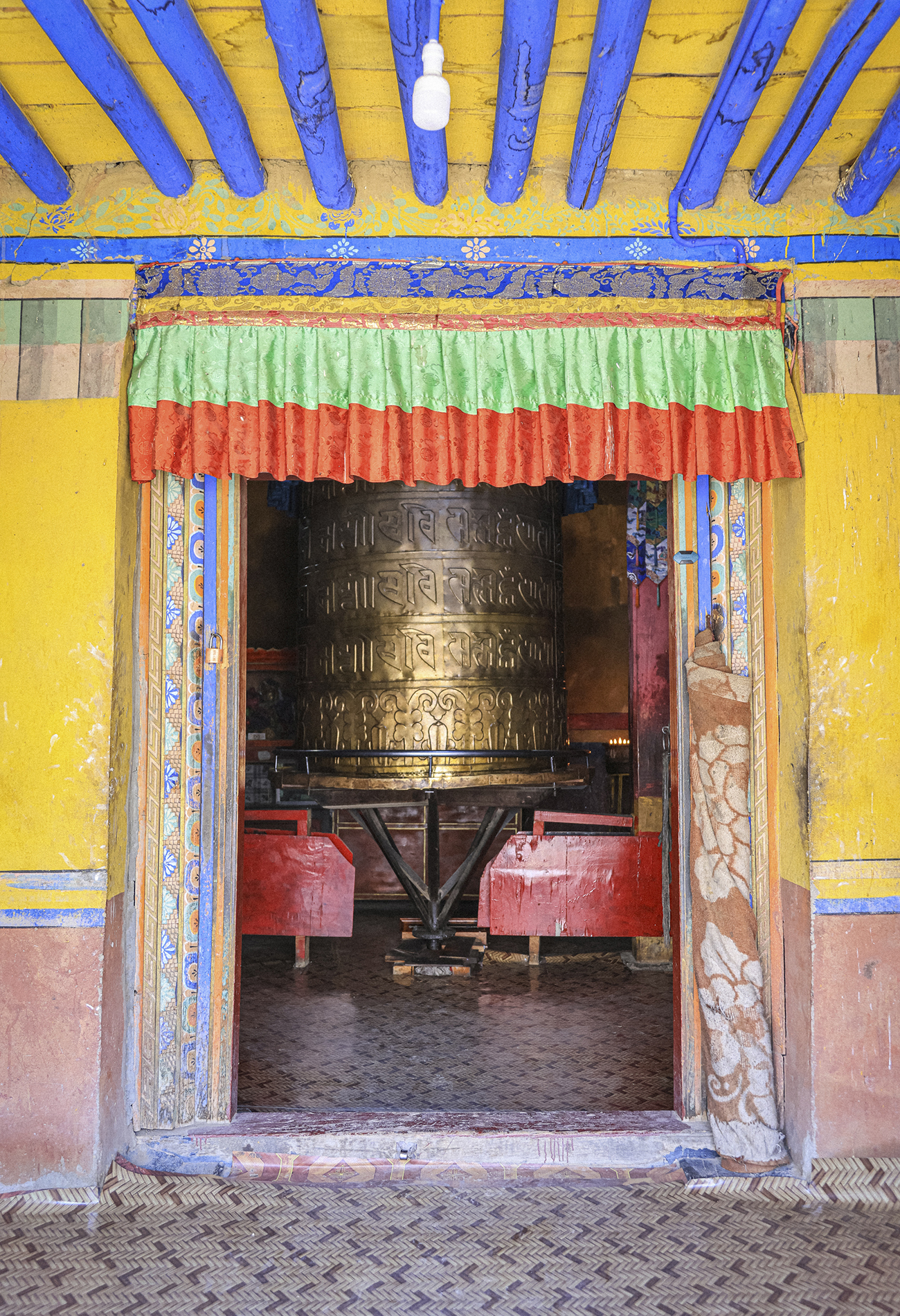 Tokyo, where the state of emergency was declared. Okinawa, where shooting was carried out at the timing of the cancellation of declaration. Shooting in Japan continued for two seasons, and it is switched to overseas again this time. First of all, let's talk about the reason behind it.
"It's true that I have been feeling stressed for a long time since I have been living in the corona crisis for about two years from the end of 2019. All my activities have been stagnant and even companies like ourselves are still affected.

The world has never had the stoppage of economic activities like this before.
However, I think this might be the time we stop what we have done so far and think about it together. Before the corona vortex, I had the impression that sales was the most important to many people. There must be similar natural disasters or economic crisis happened in the past. When I look around, many companies and brands are still here carrying on what they have been doing for 10 or even 20 years.

There is no doubt that this is a good opportunity to think about what we should do moving forward. As with economic activities, people in all positions must want to get out of this situation. Since Corona, my way of thinking about work has obviously changed. However, one thing I can say is that my brand will not be stopped.

Like animals in the event of a natural disaster, humans are now seeking refuge. I felt that camping, going into the mountains, and interacting with nature was needed so I wouldn't come into contact with people. If we put the brand on the side and you ask me what I want to do, I will say, I thought about going to Tibet which I visited for the first season but it feels very vague now. It was a place where my existence seemed very small, and honestly it was a pretty shocking feeling. It was a very valuable event for me, but on the other hand, I was worried because I am running a brand. Should I go abroad even in this situation? Thinking about all the possibilities, I became more motivated to go to Tibet again if possible, so I came to the conclusion that I would go there again. The truth is I wanted to put myself in the wilderness to reach a spiritual satisfaction. "
What kind of changes happened to the world before and after Covid? A fact emerged as we accelerated to fill the two blank years.
"I was worried and was shooting carefully for the Okinawa and Tokyo season but I heard China is well prepared for corona. I contacted my local family and friends before I went. In fact, I had to wait for one PCR test after getting off the plane and four PCR tests before the quarantine time is up. It was the first time I was considered safe after all test results came out negative. Your health condition becomes an important status no matter where you go because people can narrow down where Covid patients are if someone got sick. In China, all PCR tests are done within a narrowed down range, so no matter where the Covid patients are, the infected number would be back to zero within 2 weeks. What a great system. China may be number one in the world if you look at it from a viewpoint of corona convergence. Recently, privacy has been seen as a problem, but in reality safety is more important than personal privacy. I also felt that myself. Corona is an infectious disease, so there are only two or three things we can do. Checkup, quarantine, and treatment. If you have dealt with all 3 perfectly, the number of infected would not explode. Even if you look at countries around Asia, only China, New Zealand and Singapore are thorough enough with these 3. I was able to shoot without having to worry about unnecessary things just because I got the information before hand.

Tibet will be overwhelming no matter how many times you go. However, last time I went to a nomadic area between Tibet and Sichuan province, but this time I stayed in Lhasa, a religious and cultural center. Lhasa is one of the most urban areas in Tibet, but Tibet itself is several times larger than Japan. Despite the size of the Tibet, the population is small, and the content of religion changes depending on the location. This time I entered Tibet after staying in Shanghai. After two weeks of quarantine, I traveled around Shanghai for about a week, and it took about 25 days to actually reach Tibet. It's been a long time since I last visited, so I stayed for a little longer. I took my time to look at the cityscape of Shanghai, interacted with various brands and young people. It is a frank impression that Shanghai has changed considerably compared to three years ago when I last visited. Since I am usually in Tokyo, my pride tells me that Tokyo is the number one city in Asia, but when I went to Shanghai I felt lively which may be the cause of corona convergence. Young people there are very active and are willing to challenge all cultures.

On the other hand, there is a strong feeling that the need of inbound has disappeared in Japan and Japan is declining ever since coronavirus appeared. I feel that it is connected to the big difference in Shanghai. To be honest, I didn't put much weight on the Chinese market until I looked around the city of Shanghai this time. The reason I built this brand was not based on the need to target a specific group of people. However, what I really felt during this trip was that the Chinese market seemed to have risen to the top of the world. It is still moving forward and has high potential. At least cities such as Beijing, Shanghai, Shenzhen, and Guangzhou are almost the same as the world's top cities. I think they may have become even more advanced.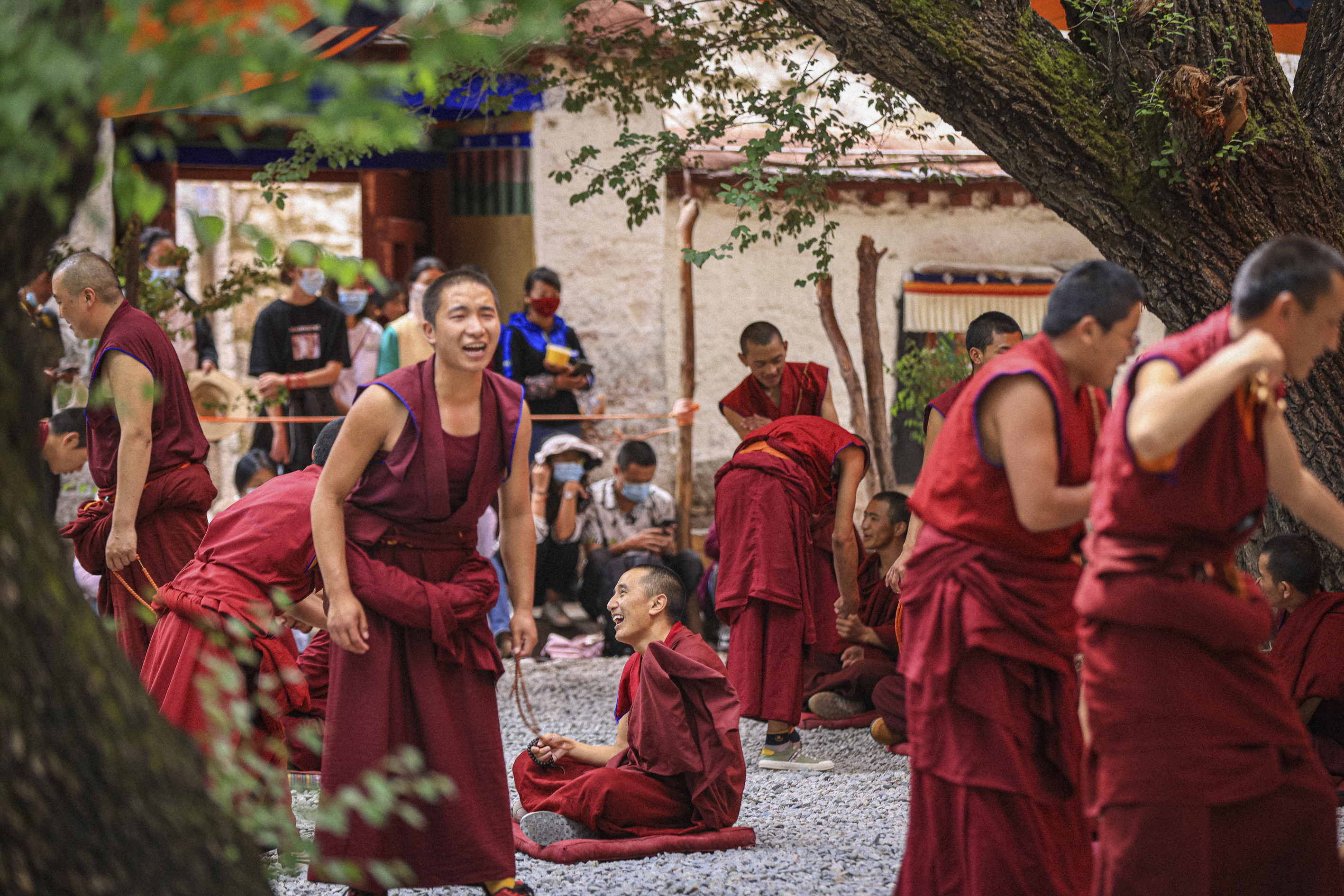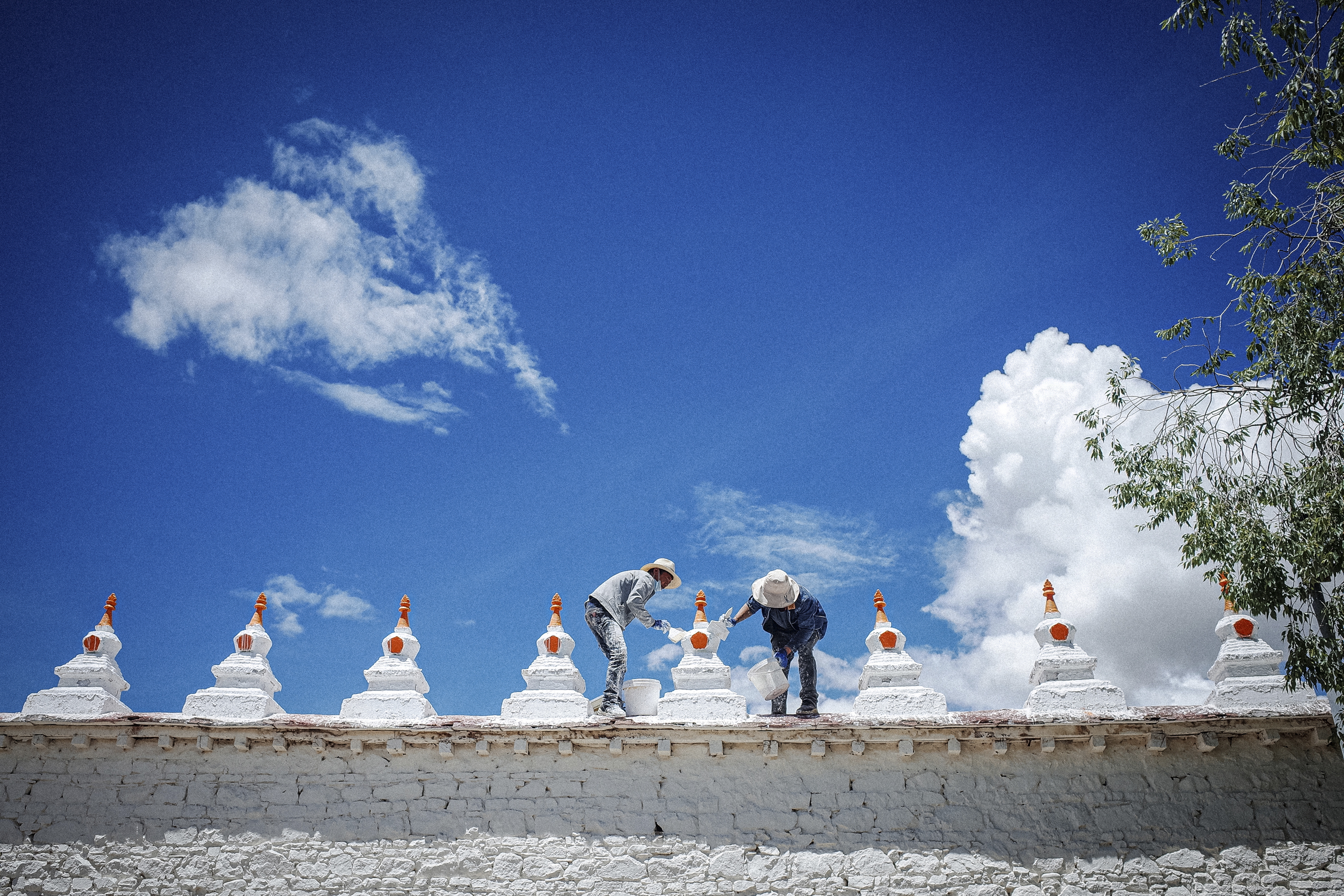 I left Beijing at the age of 20 and have lived in Japan for over 30 years now. Weird story, my time in Japan is actually longer now. I realized that the information we see and hear from the media is in favor of Japan. In that sense, one of the brand concepts, "TRAVEL" has become important because it means to find the truth for yourself through travelling. When I was young, I felt rock & roll and American movies had a great influence in me. But at this age, it became important to actually go to the place you want to go, see the country and politics for yourself. It is very important to reflect what we have gained there in our design. The environment has become more and more possible for me to do that. Different countries have different content when introducing the same place in a book. If so, it is important for me to go there, live there, and meet people while traveling. I think the trip this time has become very meaningful as well. I intended to study religion with books, but when I went to the oldest temple in the world, I realized that the only way to feel that aura was to go there. I'm not a religious type, but I definitely felt an aura there. The temple is a culmination of what people created thousands of years ago. Although I do not know the real meaning behind the murals on display, they definitely express something much deeper than how we understand it.

I don't want to despise what we do every day, but I feel that topics like corona, brands, and sneakers are smaller than ants. However, if we look at it from another side, I naturally escaped from stresses when I was in front of the magnificent temple. When I was thinking about how there are billions of people on the planet but not many people can go to the temple, I felt like a very lucky person."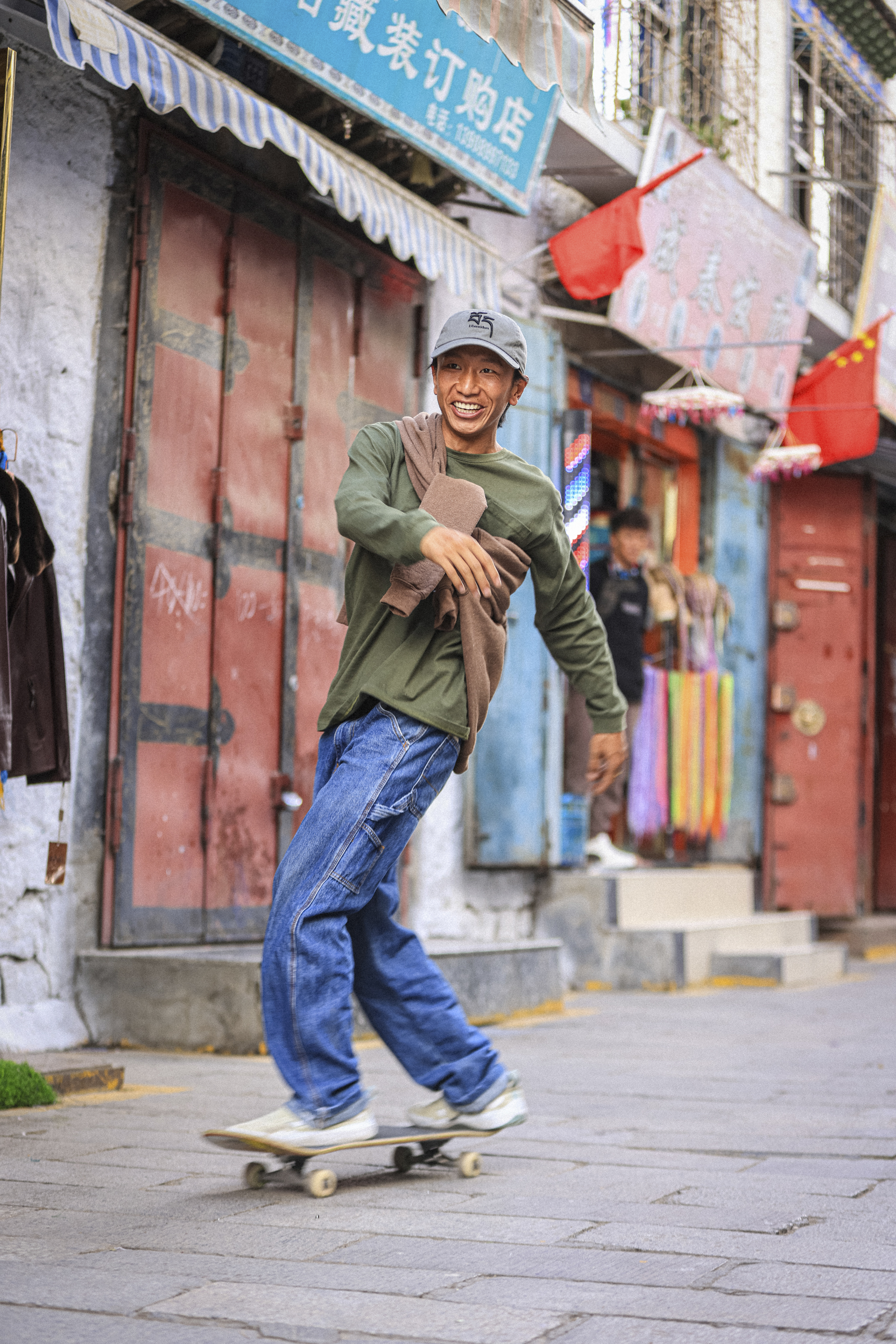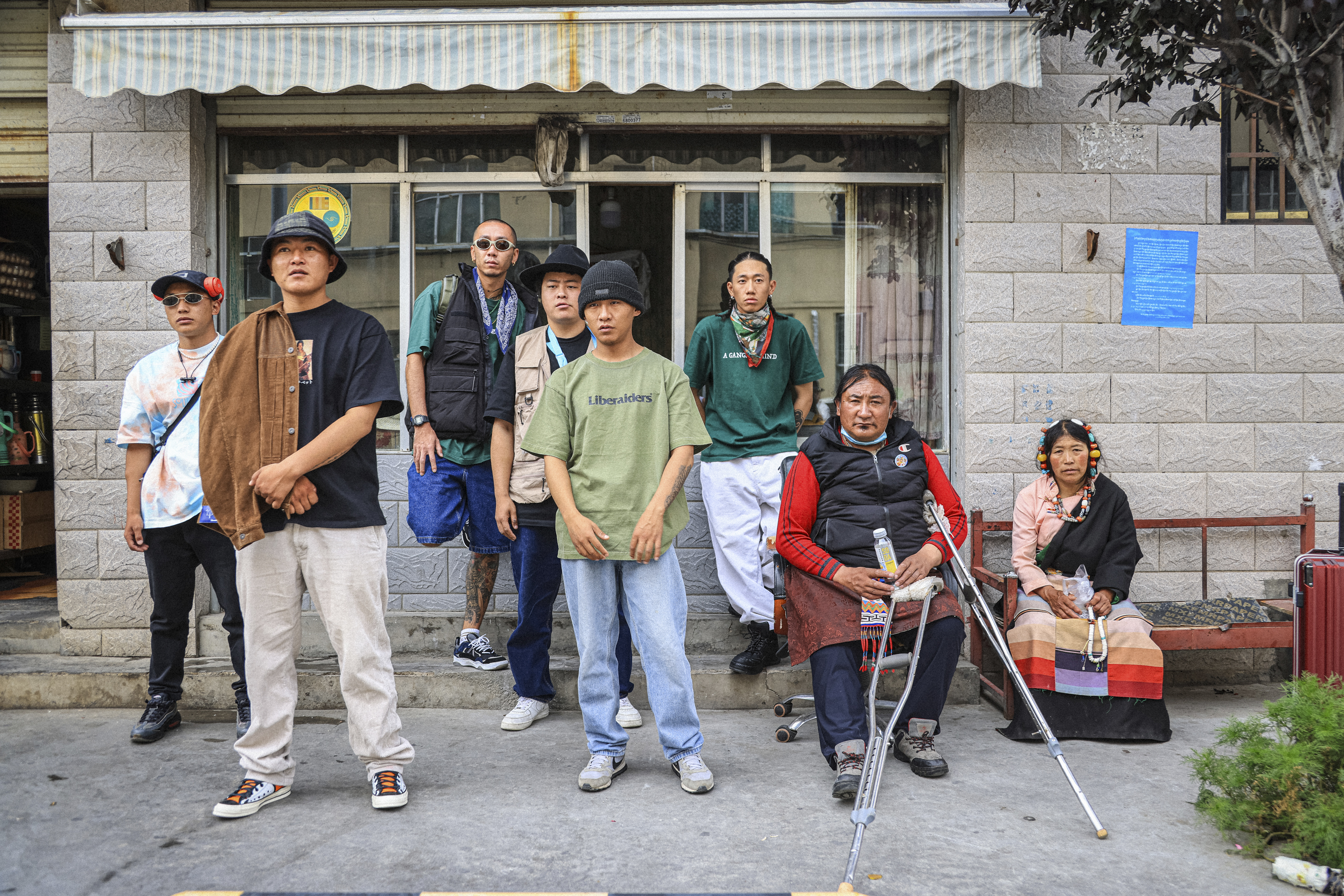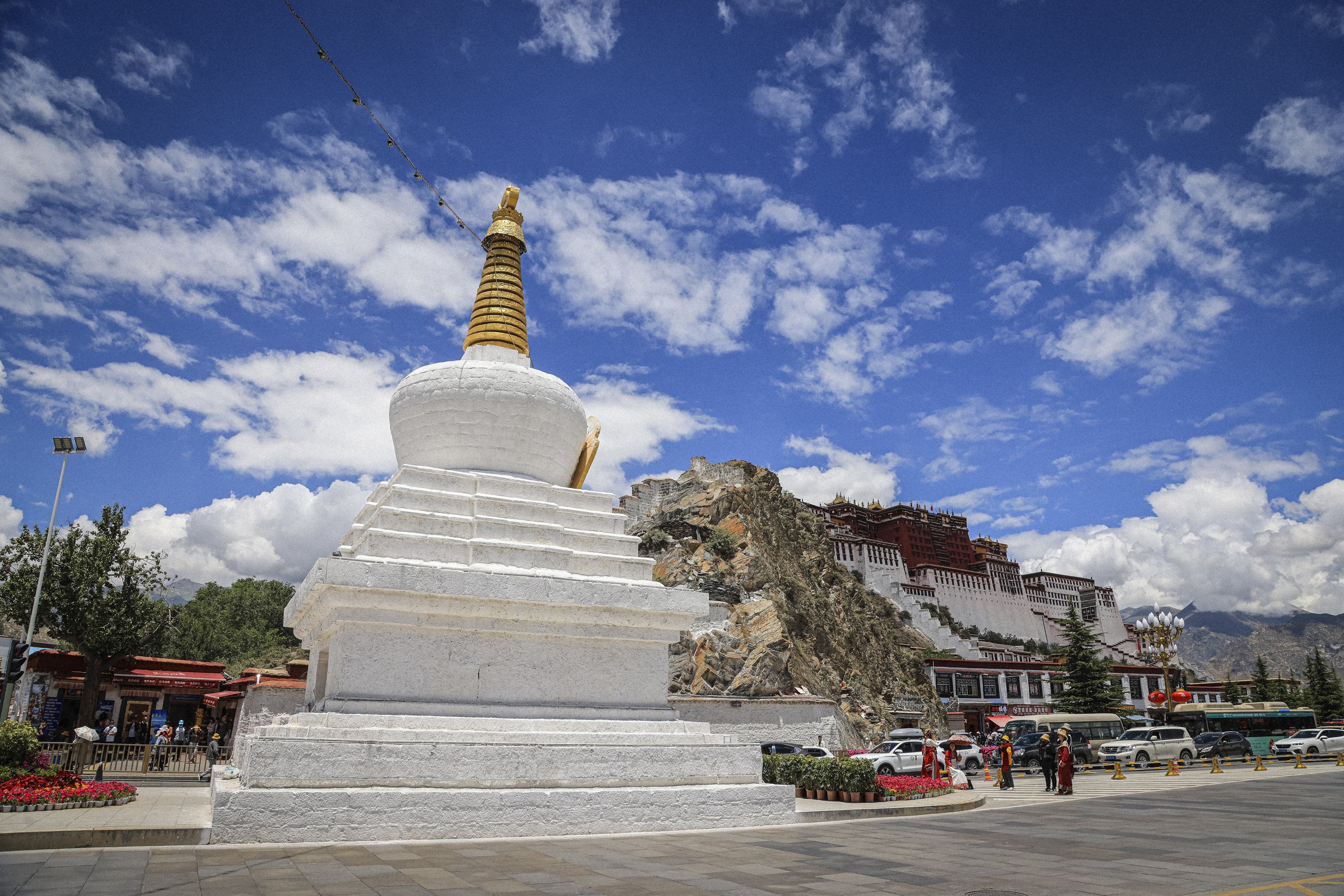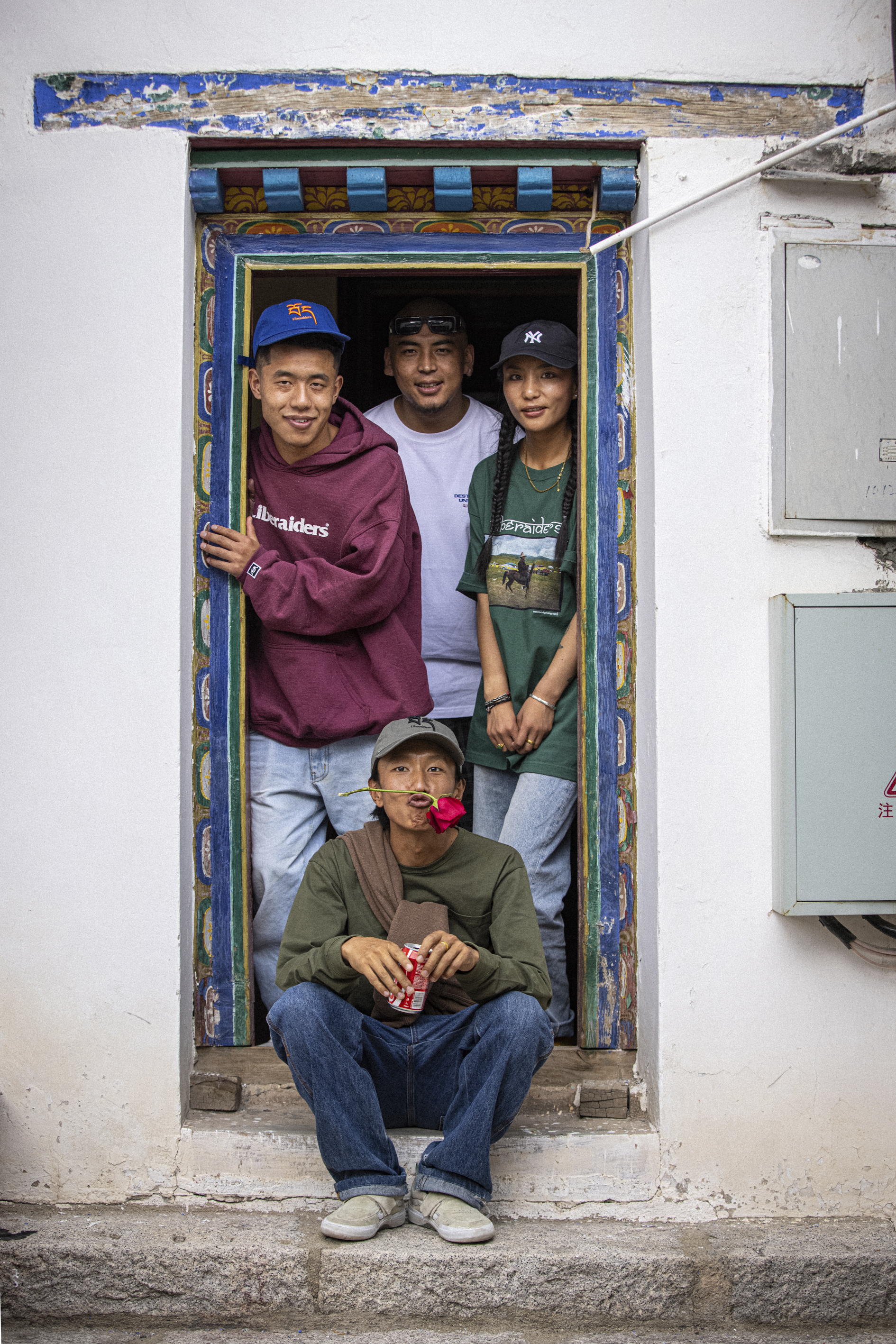 A majestic landscape cut out of Tibet. A rap group that continues to operate in Tibet. A skate shop located 4,000 meters above sea level. There were various Tibetan street culture.
"(Pointing to a large panoramic photo) this is a temple located 4400m above sea level, so it's an image taken in the clouds. It's more magnificent when viewed with naked eyes instead of the camera. It's hard to breathe when running and it also hurts my head. In other words, it is the sea level that can make you feel the great nature with your own body. This is also a great experience for me, and it's not something that someone told me to do. If you live in such a place embraced by the nature, you will not care much about government or country related topics. That point is also marvelous. I am sure you'll be overwhelmed by the nature. 

Snowy mountains are the gods in Tibet. There was a local mountaineer who I became friend with challenged Mt. Everest eight times and made it to the top twice! Looking at the content introduced at the mountaineering museum, there are many materials introducing great mountaineers, for example one climbed to the top 10 times without an oxygen cylinder. When I saw it, I thought they were people living in a different world and they were the true people out of all human beings. A significant proportion of those who challenged the Himalayas had accidents and didn't make it back. They did not rot and turned into ice instead. People who made it to the top of the mountain always join hands to prey for the people who died there. The values are different in the first place. When I thought about it, I thought the Tibetan monks were also people in that area. We are ordinary humans, but they are in a realm closer to God. So if you ask me if I think God exists, I would say "Yes". When I go to that place, I feel I am being purified. The society in which we live uses the term capitalism, but I understand that capitalism ultimately ignores humanity and focus on making money. That's why I felt Tibet was a sacred place where I could feel fairness. Each person may feel differently, but I felt there is god.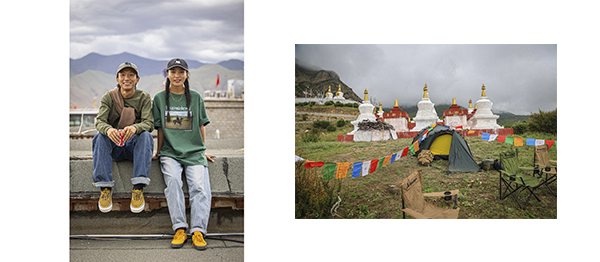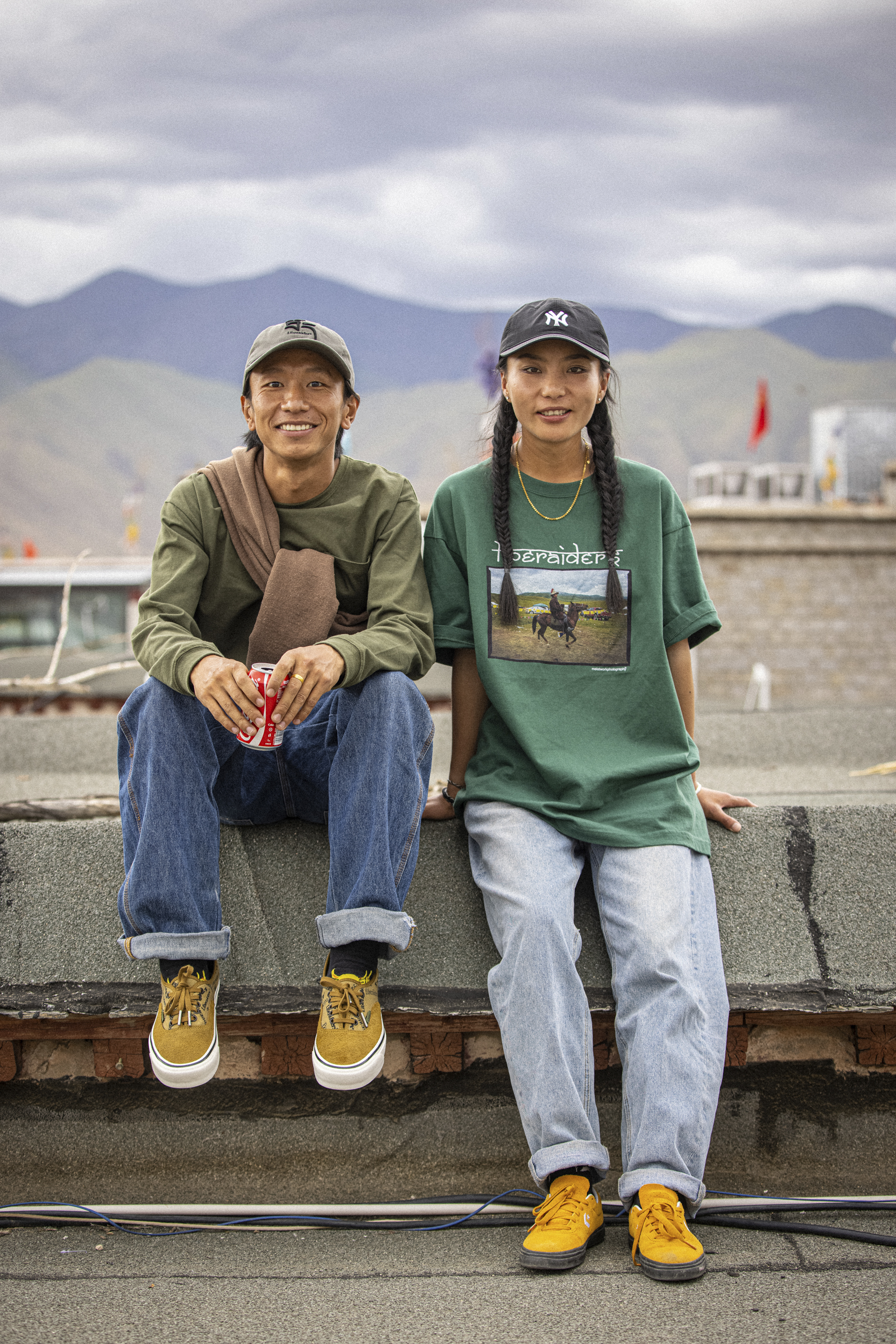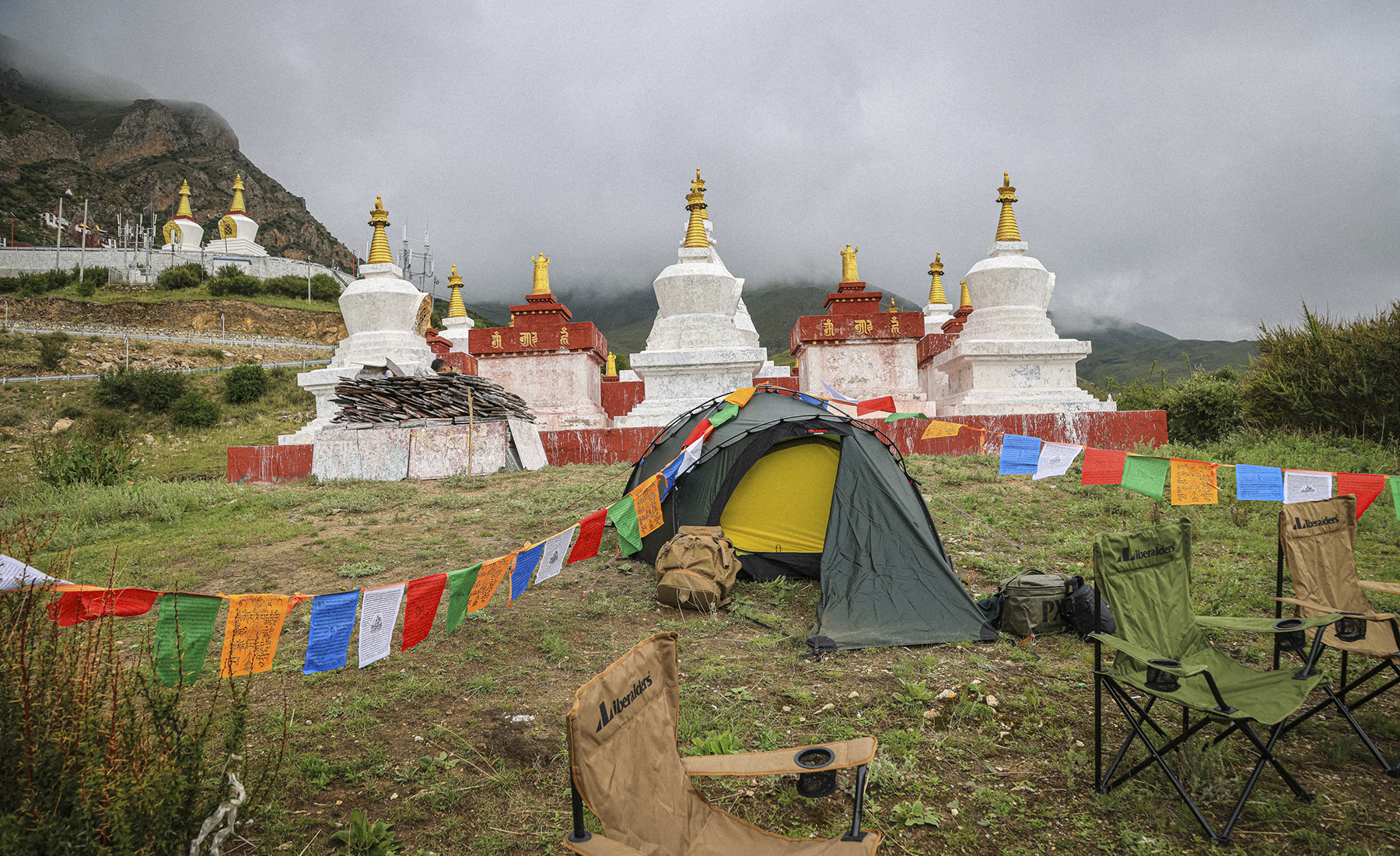 I also met the people from the skate shop located at the highest altitude on the planet. I was really excited when I arrived at the skate shop. It felt the same as the time I went to America when I was young. I could not believe it is actually possible to have a skate shop at an altitude of 4000m above sea level. The owner is someone who does tattoo, and skates, basically everything about street culture. He skated, did Ollies and tricks in front of me at a height of 4000m! That was truly amazing! Other than that I don't know what else to say. I couldn't believe until I saw it with my own eyes."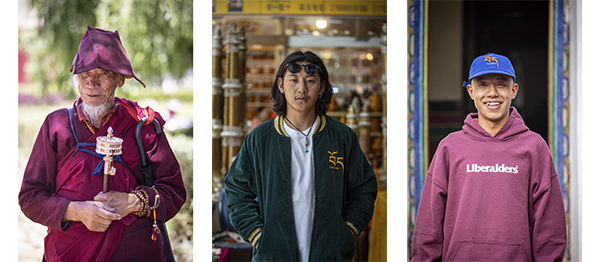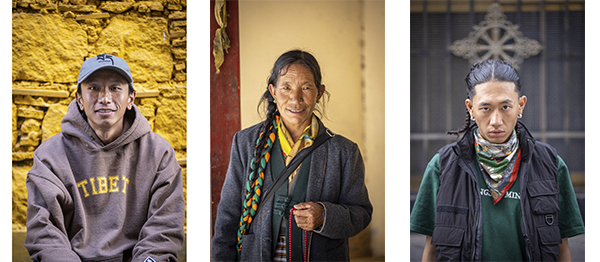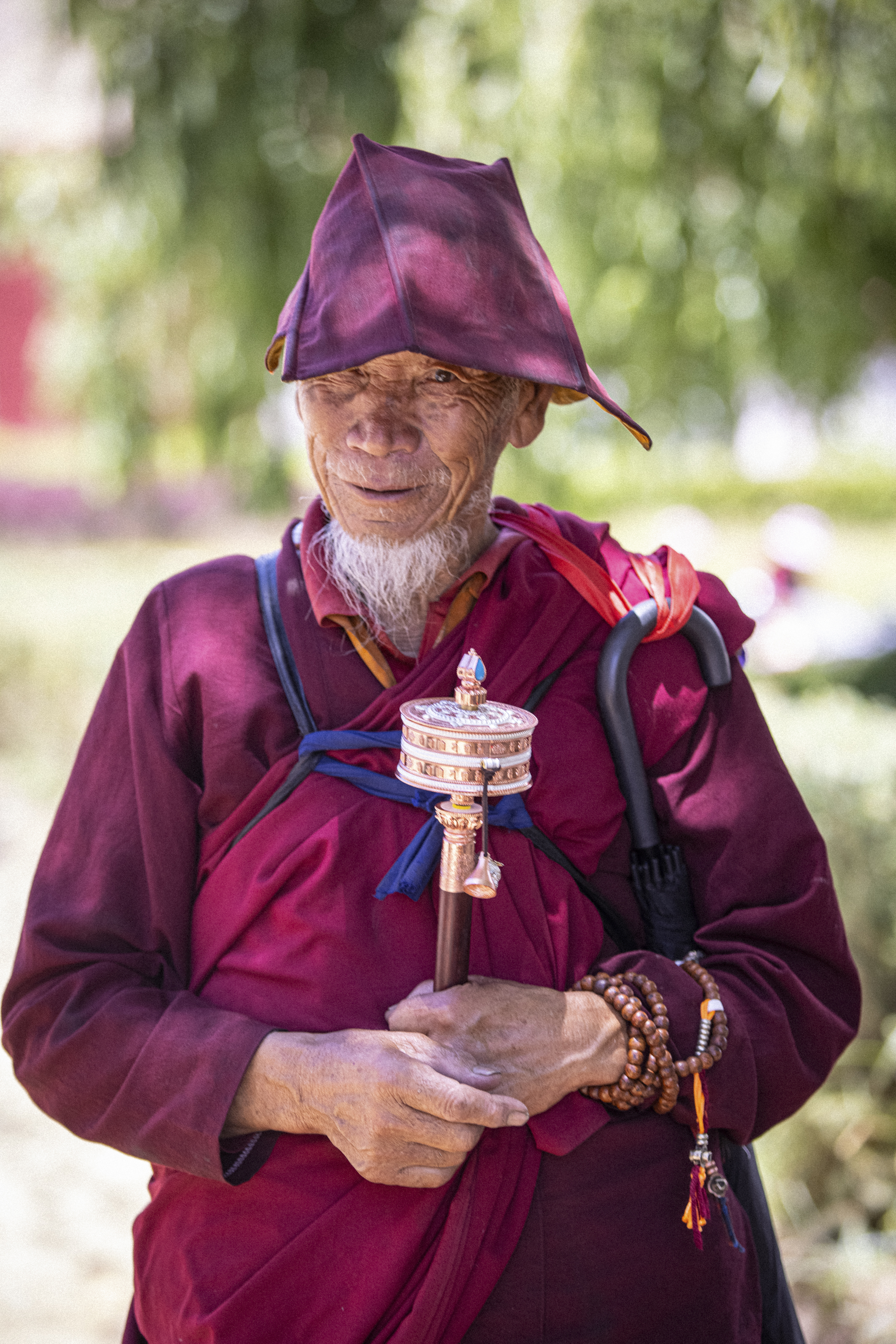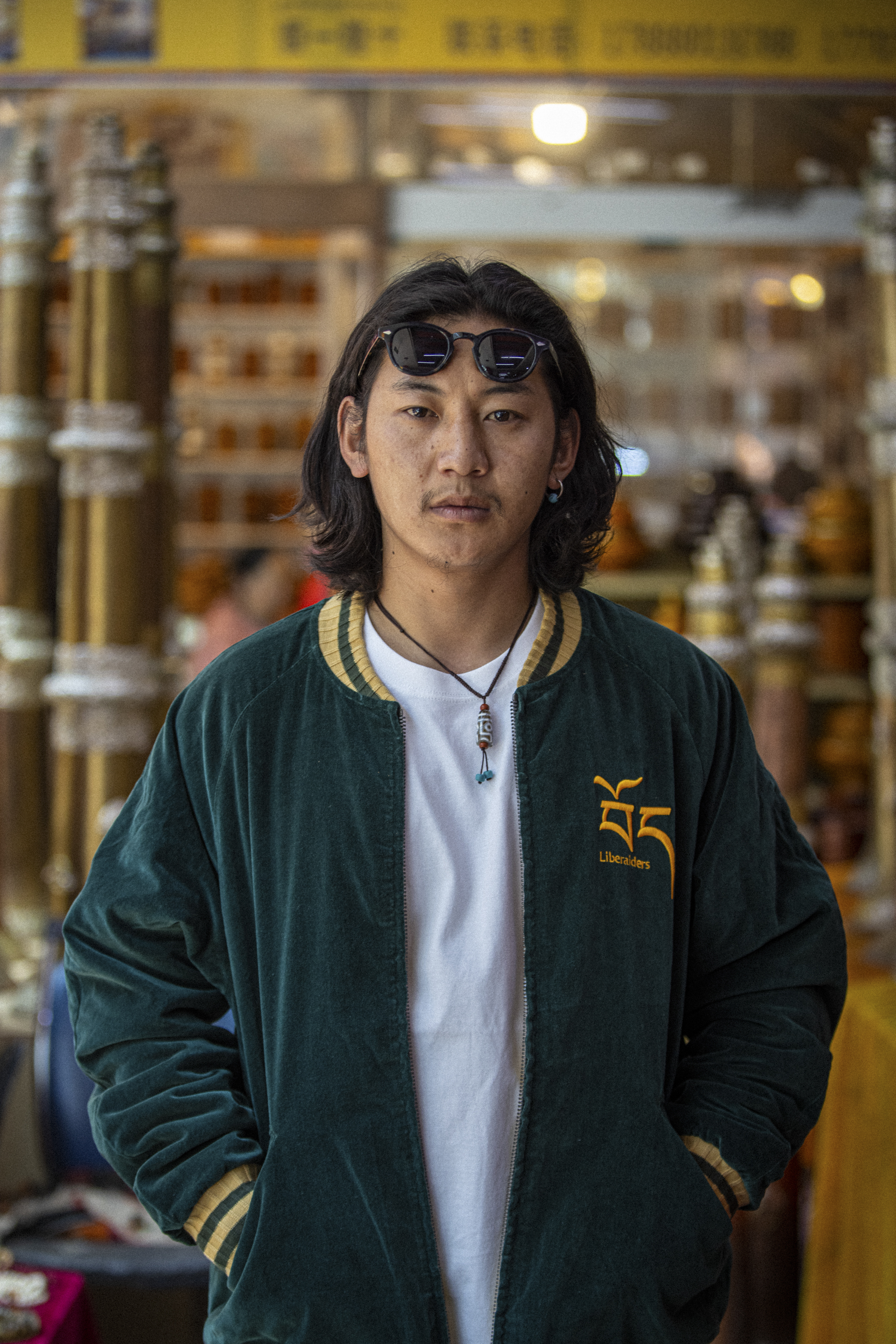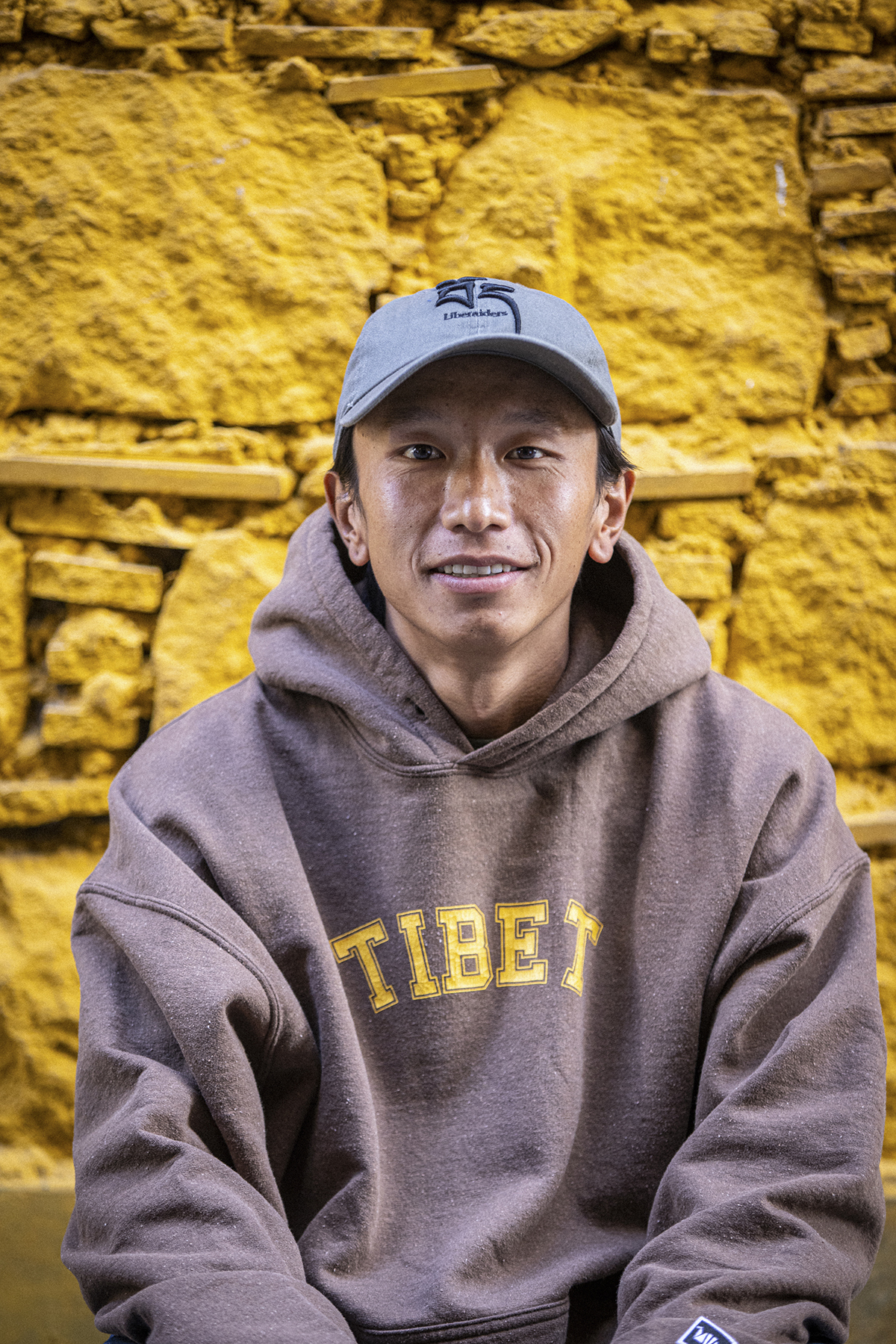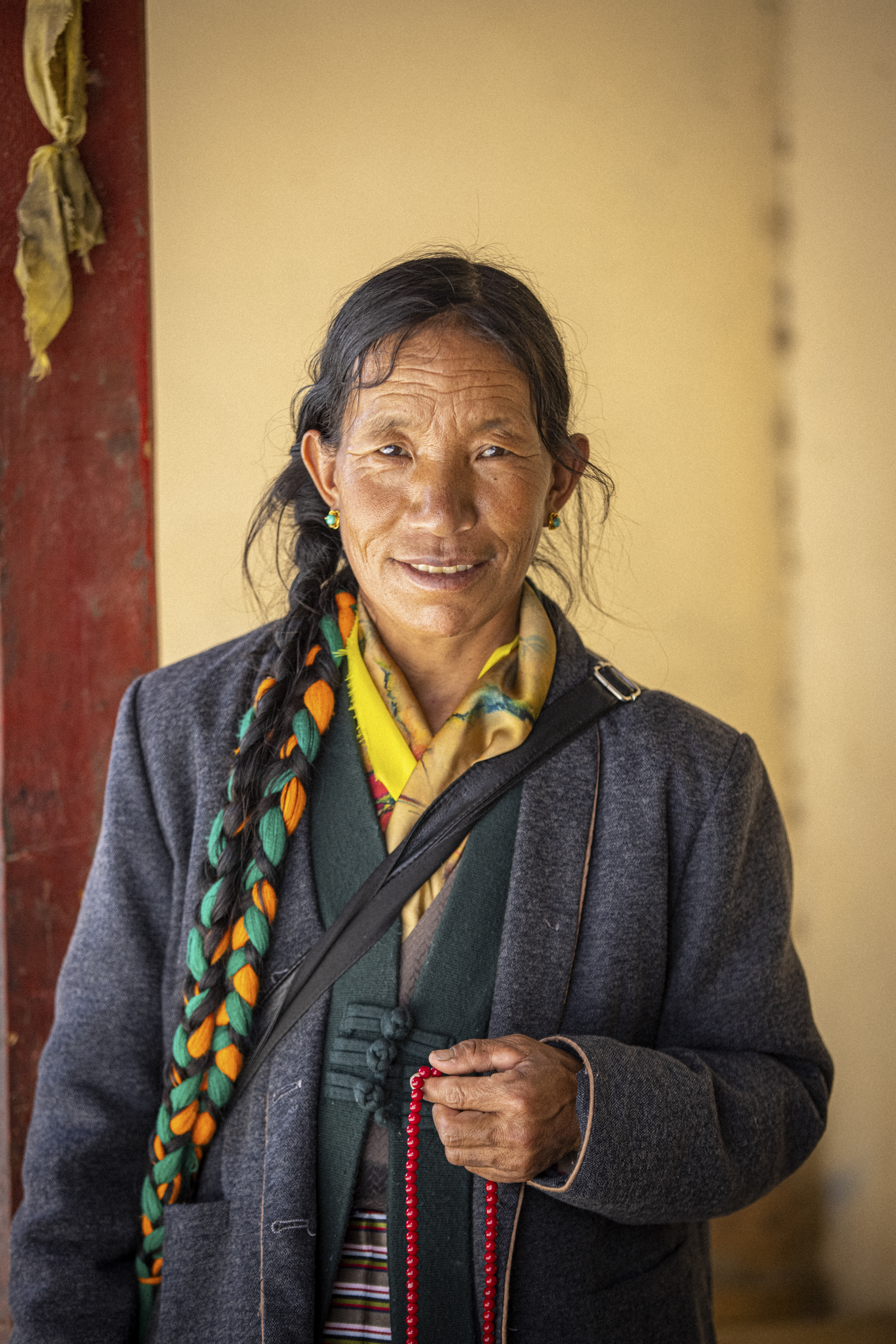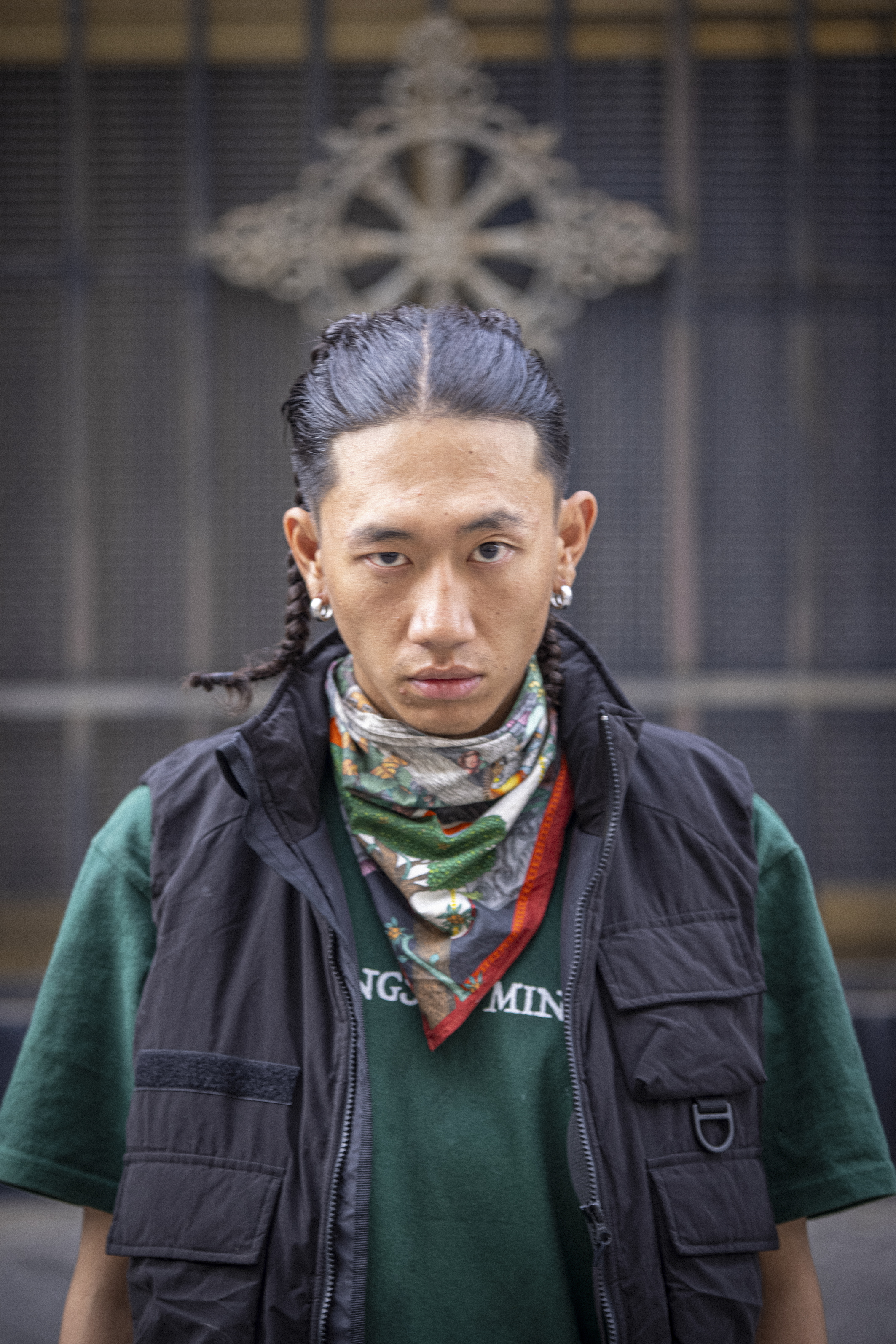 Taking portraits has become the brands' routine. You can see the characteristics from it but how were the portraits taken to show the reality that was not covered by the media?
"There are a lot of smiles in the Portraits I've shot so far. I often go to areas with a strong political hue and picture what the people there are like before visiting. However when I go there, I feel that everyone is the same as us. Rather, it seems that they are living in a better mental condition than we are. This was the same for Cuba, Nepal, Russia, and Tibet. I think showing these aspects will be very meaningful for the brand. By looking at the pictures I took, you will know there are skaters and rappers in Tibet. They are just like skaters in other countries but this information would not be found from any media. Most people who have seen this season's photos and videos would probably change their impression of Tibet, but this is what I've actually seen by myself. They are basically no different from us. When we are in Japan, we tend to use economic standard as an indicator to measure happiness and say if the countries are poor or rich right? But happiness can't be measured with money. It is a treasure of life that I can still visit places and see these things even at this age. Before launching the brand, I didn't have the time and budget to do so. I was able to do it as a job this time and it turned out to be a very efficient trip. It was good spiritually too. Since the world is big, it is important to learn the culture and music about other countries. It is more important to interact with people, and to enrich our lives in the future. Money was the enrichment to me in the past but interacting with people who live with completely different values this time has enriched my life. That's why I think I was right to go there although the situation was difficult. It's very important to have a balanced environment without mental stress. "
Finally, we asked about the future stance and how Liberaiders came to collaborate with VANS.
"The roots are still street culture, I'm doing it because I am passionate about it. I think it would be meaningless if street brands do not evolve further when other things are evolving so rapidly. I've been creating things with a feeling of obstruction, so it looks completely different from what it was before Corona. In the end, others can't be impressed if I'm not impressed with my design. You can't be proud to tell people to buy something that you are not impressed with. That's why you absolutely have to make what you would buy. In that sense, VANS collaboration this time has proven that everyone wants them. I'm a little more confident now.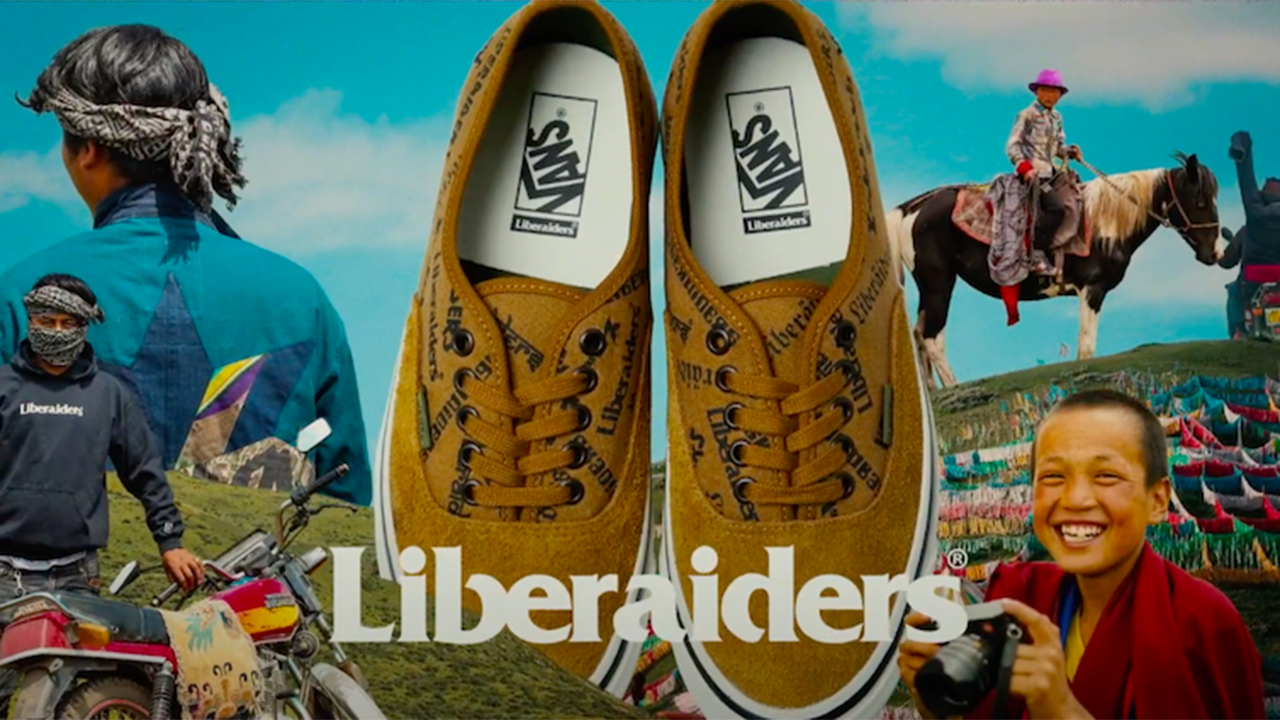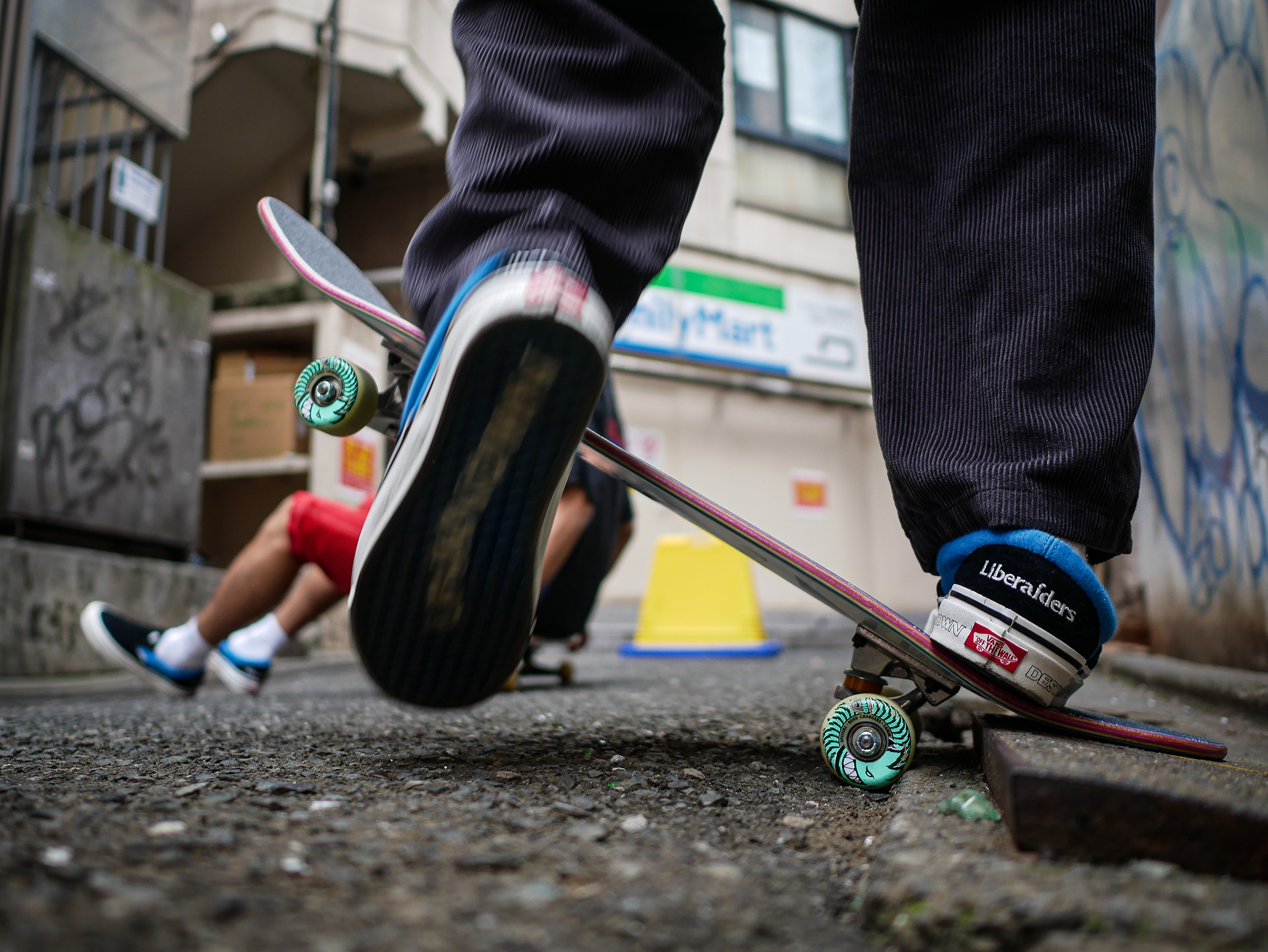 To tell the truth, I was already satisfied that I was able to collaborate with VANS. It feels like my enthusiasm is delivered to VANS. However, while proceeding with the launch event in consultation with VANS China, I was also interviewed by many Chinese TV and radio stations. Although VANS China already chose the main media in advance, it has made an unbelievably huge influence in Japan. I concentrated on doing what I like doing. Then it suddenly got discovered one day and turned out to be amazing. That's how I feel this time. I've seen collaboration launches in all kinds of ways there in the past, and it's really nice to be able to announce it there. It was a pity that our staffs in Japan could not participate. Even if you try to do something that is not your area, consumers are smarter and more knowledgeable than us, so they can't be fooled. For that reason, it felt like my sincerity to the consumers was appreciated. That's because I've been particular about street fashion. I'm not from a fashion school background. This is just a result to my persuasion about what I like and how I did it properly. It's difficult to define what "properly" means here (laughs) but I think this is also what street fashion is about. "